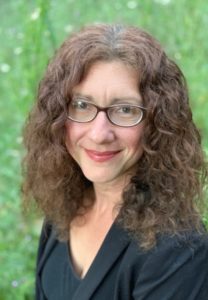 Karen is passionate about helping adults, couples and adolescents.
For individuals Karen helps them navigate challenges such as depression, anxiety, life-purpose, relationship issues. She places an emphasis on the importance of the relationship between client and therapist and enjoys helping clients heal.
For couples Karen is skilled at helping them understand the painful cycle of conflict they're stuck in and guiding them back to safety, connection, and love. She is known by her clients for offering direct and honest feedback with love, warmth, and humor.
For adolescents Karen provides gentle guidance in navigating the difficulties of growing up. She works inclusively with their parents and families as well.
Karen holds a Masters of Science in Counseling from Prescott College. She is trained in the empirically-validated Gottman Couples Therapy and EFT for Couples. 
Karen is LGBTQ friendly.

Karen Gordon is a post-degree, pre-licensed Associate Professional Clinical Counselor, #3801 supervised by Alexander Warnow, Licensed MFT #92437