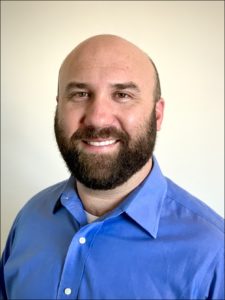 Hi, I'm Jacob Donnelly, LCSW and I work with adults, teens and couples. I deeply appreciate the opportunity to support people making change in their lives. Through my work I have seen that it is possible to feel empowered and to shift away from pain, worry and problems that have been with you for years. I enjoy working with a diverse array of people of all ethnicities, religious affiliations, gender identifications, sexual orientations, and political leanings. I take an open, compassionate and non-judgmental approach to working with all my clients.
I have over 10 years of experience as a therapist and supervising therapists in training. Before coming to XY Counseling I was the Clinical Director at a non-profit in San Francisco. I have also worked on treatment teams at San Francisco General Hospital and other mental health clinics. I have specific expertise in helping people dealing with depression, substance use, relationship and workplace issues, anxiety, trauma, chronic illness, veterans' issues, and much more. Depending on your needs and preferences, I'll bring to our meetings my training and experience in therapeutic modalities such as Strengths-Based Therapy, Solution-Focused Therapy, Motivational Interviewing, Dialectical Behavioral Therapy, Mindfulness, Psychodynamic work, and more.
I offer a free 20 minute phone consultation to see if I'm the right fit for you. I am a member of the National Association of Social Workers, and I am listed and verified by Psychology Today.
-Jacob Donnelly, LCSW #63900
Pronouns: he, him, his